UYS Ltd of Oxford, England is an exhaust system manufacturer for the automotive industry.
As a joint venture company, UYS Ltd has 3 partners: Yutaka Giken, Honda of the UK Manufacturing, and Honda Trading Europe. UYS Ltd has the capacity to produce 250,000 car sets of product and are currently working a 3-shift pattern with around 250 associates on site.
The company has several Eagle EPT-75 CNC tube benders that were in need of mechanical rebuilding and new control system upgrades. The machines were sent out to a local company for mechanical rebuilding. During the rebuild process, new BendPro controls were installed.
According to UYS Maintenance Manager, Dermot Nolan, benefits from upgrading the controls to BendPro include the following:
There is now better control of every axis which results in improved accuracy.

BendPro's teach mode improved programming flexibility and ease.

The software is also used in the office for offline programming and checking of parts.

Prototype parts are quicker and easier to produce as compared to the original controls.
"Since we have changed our control system over to BendPro we have not experienced many technical problems with the system. On the few occasions we have asked for support, it has been quick & precise.", stated Dermot Nolan.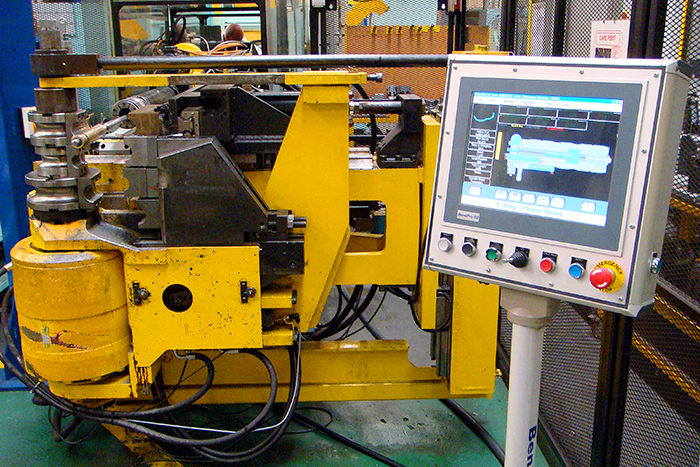 BendPro G2 on an Eagle EPT-75 CNC bender.